If you're looking for an easy, tasty and healthy chocolate-banana treat, look no further! This brownie-style cake/dessert is sweet, rich, creamy and chocolatey, and it's unbelievably easy to make. It also happens to be: Gluten free, Vegan, Grain free, Paleo, Baking powder free, Yeast free, added sugar free, oil free… And it counts towards your 5 (or 10) a day!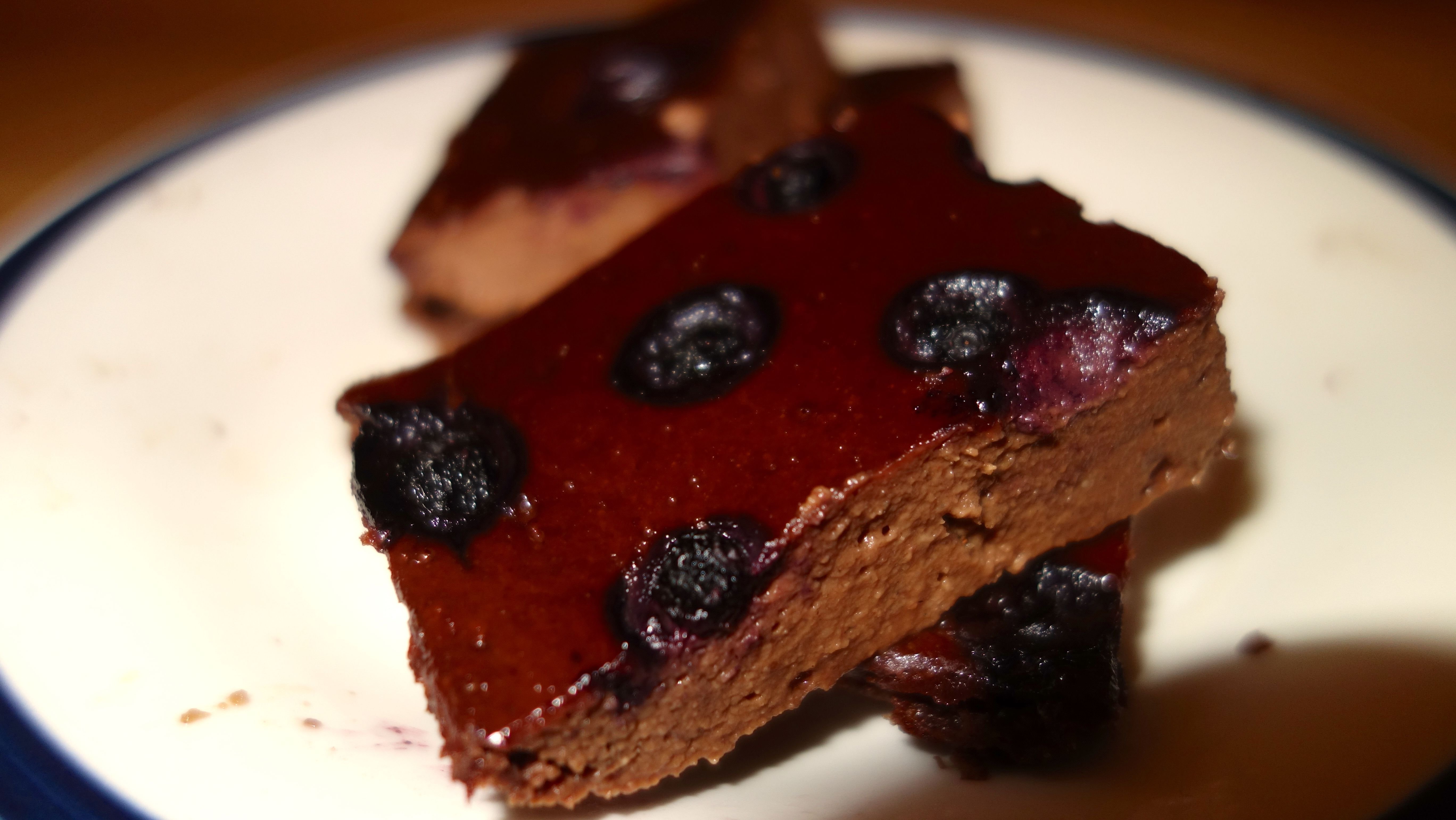 All you need is three ingredients, a blender and a baking dish. As long as you don't make it too thick, you can vary the quantities quite liberally, it's a very forgiving dessert.
So, for this recipe you will need:
5-7 ripe bananas (depending on the size, I used 6)
2-3 heaped tablespoons nut butter (I used almond but have previously tried peanut and it worked great)
2 heaped tablespoons (or to your taste) cacao powder (I had also used carob powder and it worked well too)
Optional: fresh/frozen berries or nuts/seeds to top (this time I used a few frozen cherries and some blueberries).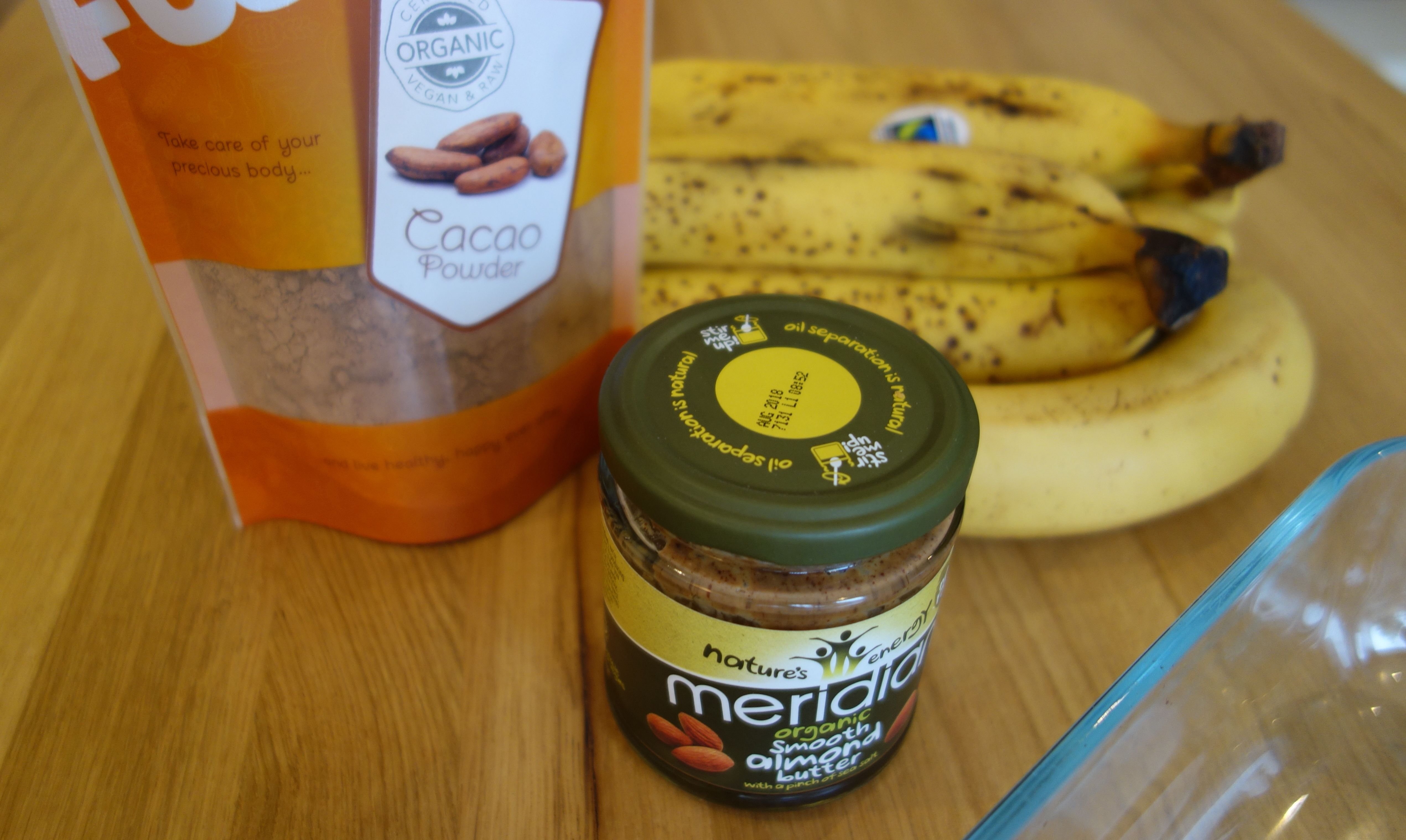 Instructions: Blend everything! You might want to begin with bananas (chopped in smallish pieces), especially if you don't have a powerful blender. It might be hard to start off but the end result will be quite runny, so you don't need to add any extra liquid.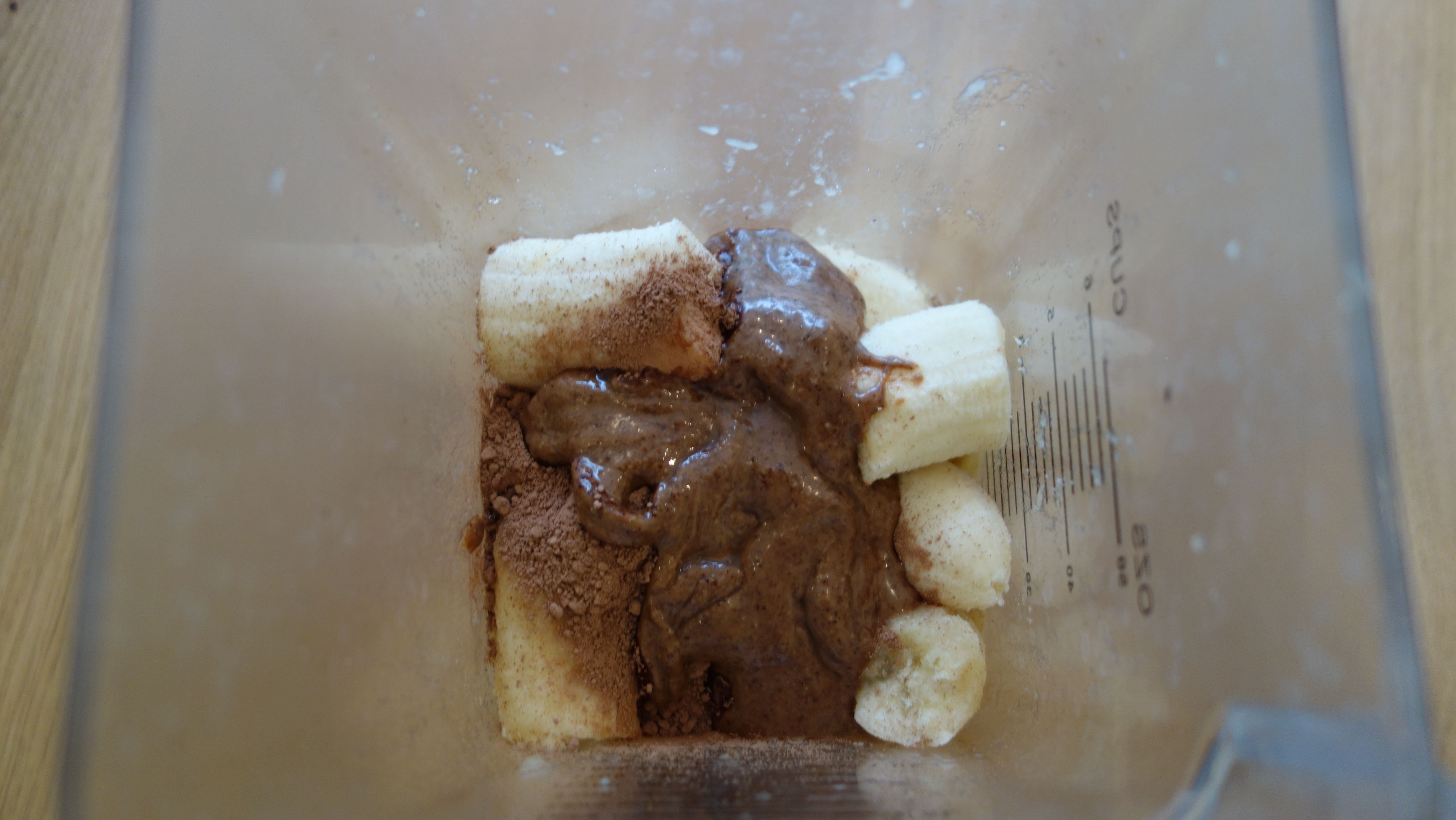 Pour the "batter" into the baking dish (I used 20 cm x 20 cm/ 8"x8" size) You can sprinkle some seeds (e.g. sesame) on the bottom, so that it would be easier to take it out later but it's not necessary. Also, you can decorate with some berries or nuts/seeds but it's good plain as it is. Bake it for approx. half an hour at around 180 degrees (356 F).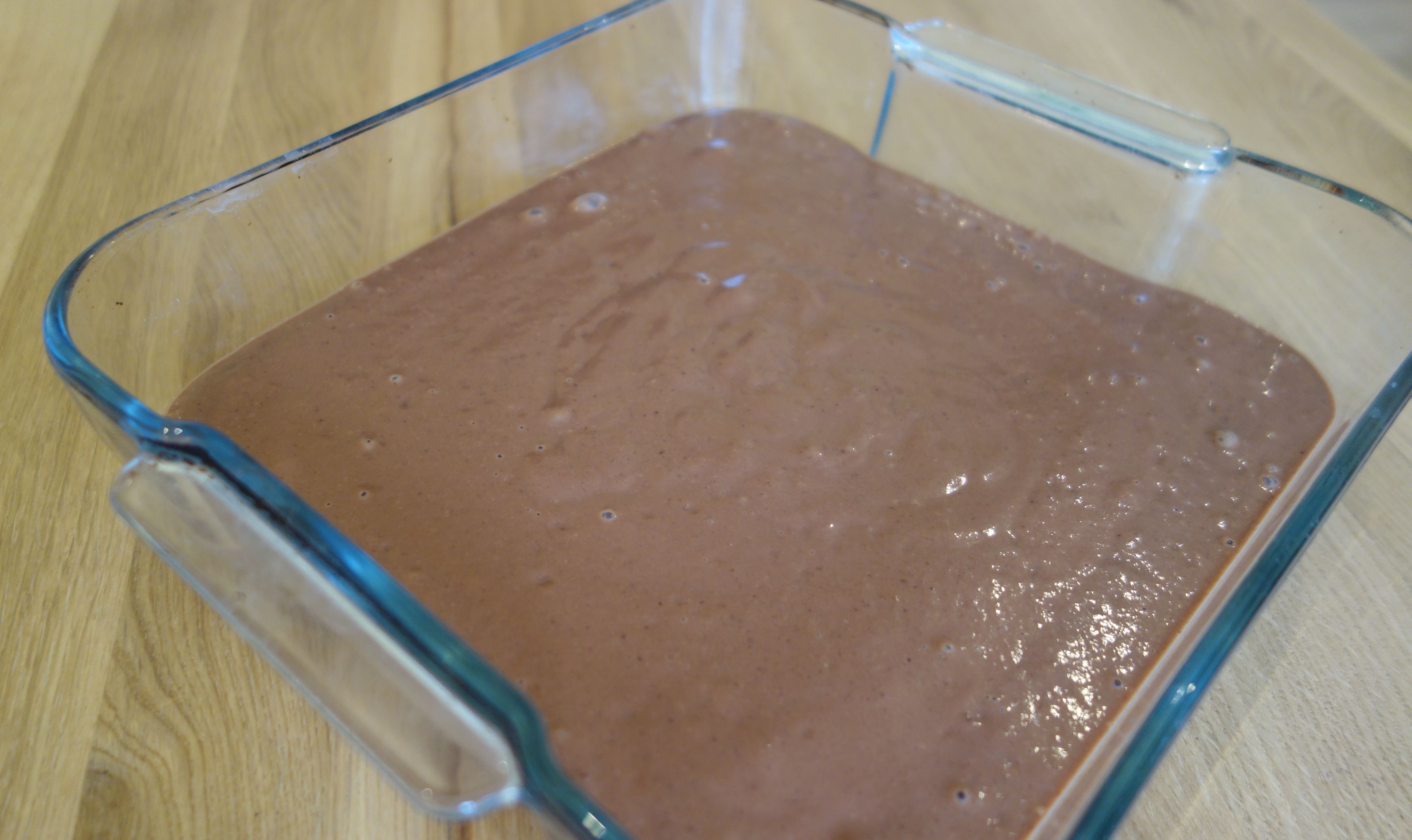 Et voila! Ideally, the cake should cool down and is tastiest after it's been refrigerated.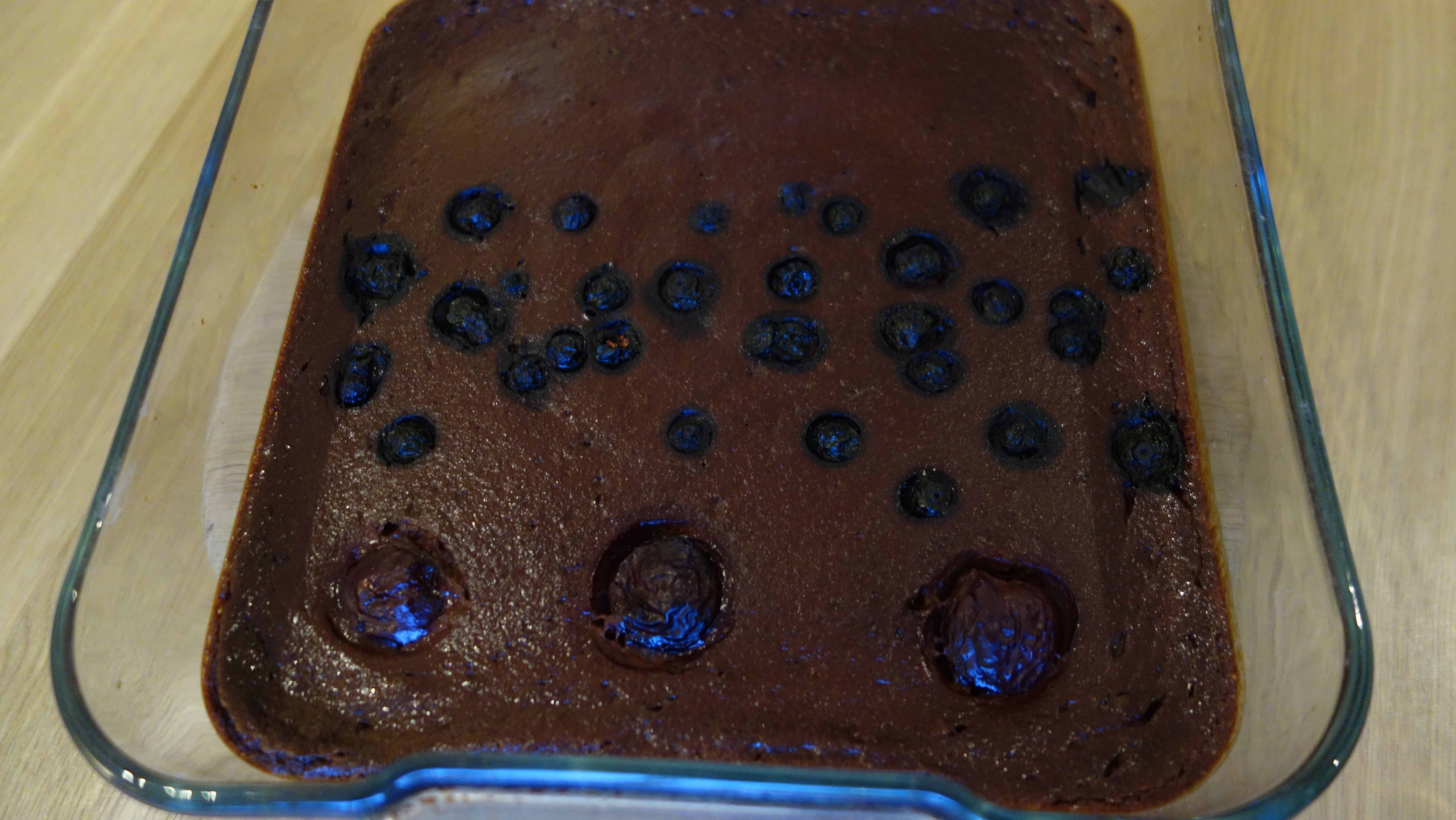 Sorry for the quality of the pictures (it's tastier than it may look!). Unfortunately I don't know who the original author of this recipe is.